We're over the moon! Last month, a panel of influential CEOs, CIOs, analysts, and a leading publication in the energy industry named R3 Retail Development a Top 10 Energy Management Solutions Provider in the United States in 2018.
Changing times warrant innovative solutions
Today, cost-effective energy management solutions are at the top of corporate agendas but with a wide range of solutions, it is an uphill task for customers to find the right partner for their unique energy management needs.
Each year, Energy CIO Insights, the go-to news platform in the field of energy, works to make selecting an energy management partner easier by publishing a Top 10 Energy Management Solutions Provider shortlist.  This year, the deciding panel evaluated companies based on how well they "solve energy management challenges by implementing the current technological trends in the sector."
The review panel announced our place on this shortlist in the November 2018 issue of Energy CIO Insights.  (Go to page 10 to learn more about our company and recognition.) Earning a place on the exclusive list positions R3 Retail Development among the nation's leading energy management service providers.
Why R3 Retail Development is a top 10 energy management solutions provider
Studies show that almost half of all energy management systems currently in use fail to deliver on their efficiency potential.  That's a frightening statistic when you consider the dire need to reduce energy consumption around the world.  Sub-optimal energy use stems from a variety of causes. Service providers might lack expertise or fail to address interrelated components of energy management. They might even forget to take end users into account.
At R3 Retail Development, we do energy management differently.  With 38 years of industry experience and a systematic approach, we help our clients unlock ALL hidden profits.  Instead of tackling energy management one challenge at a time, we look at how our clients' whole energy system works together. This approach enables us to identify the most efficient means to generate consistent, energy-saving results.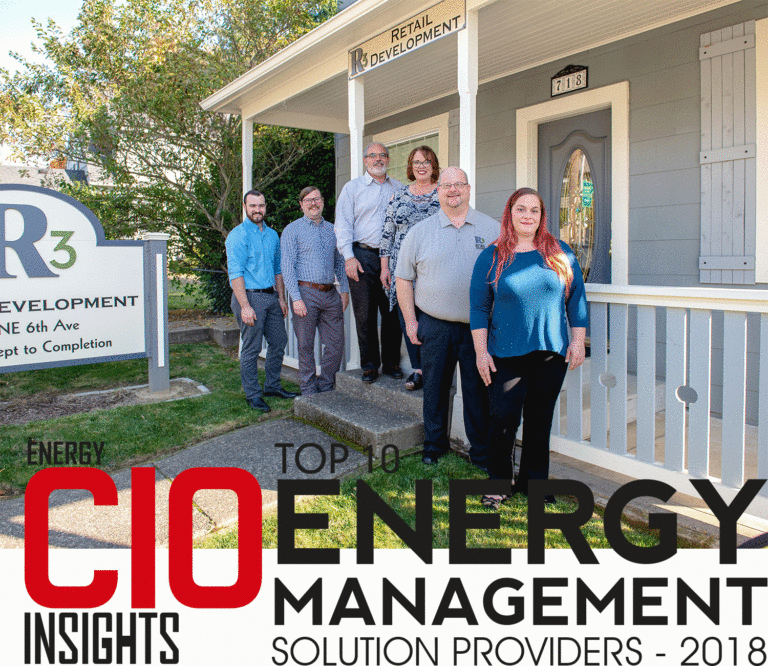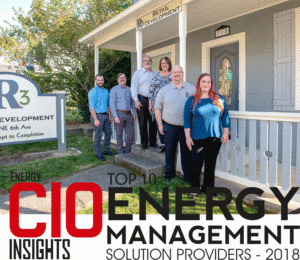 Our energy management solutions are data-driven, meaning they can be measured, managed, and optimized.  We use data to develop and implement effective energy management systems and help our clients realize consistent savings in the long term. We use data sets to measure how each piece of equipment is performing relative to the overall system. Then, we develop operational and human strategies for proactive continuous improvement.
In addition to maximizing our clients' efficiency gains through our systemic, data-driven approach, we are well-known for our exceptional customer service and delivering added-value.
We make it easy to do business with us
Just as we offer a proactive improvement model for energy management systems, we also believe in continually improving our services.  Recently, we developed a new proprietary app, nR3g, to provide our customers with real-time project information and automated collaboration tools.  We developed nR3g with our Microsoft Power Platform partner, Confluent.  The custom app gives our customers the best visibility and collaboration tools to ensure project success.
"NR3g establishes a "systematic collaborative approach to help facility directors manage their EMS projects across the nation," says Rick Ferguson, Chief Engineer & Co-Owner of R3 Retail Development.
With nR3g's unique and specialized dashboards, facility directors can easily oversee multi-site projects. The app visualizes a roll-up of KPIs needed for determining project success, status, and budget.  It enables full visibility of the EMS design, projects, and customized reports. Simultaneously, it supports secure collaboration with third-party vendors. The app also acts as a platform for tracking issues and sharing documents, drawings, and deliverables while delivering automated notifications.


Simply put, nR3g helps us do what we do best—acting as an extension to the customer's team, reducing inherent risks and bridging the gaps while building in transparency, seamless communication, and effective collaboration—better.  And it's just another example of why Energy CIO Insights recognized us as a Top 10 Energy Management Solutions Provider.
The accolade is an exciting milestone for us. We're looking forward to continuing expansion of our unique approach and value-added services across the country.